by Suman Gupta
Come be part of this sensational event, GO Womania 2019 curated by Goregaon Highway Pulse (GHP)
March the month of Women's Day falls on the 8th and be ready for the happening event- the GO Womania 2019 organised by Goregaon Highway Pulse (GHP). But don't mistake it for just one of the events lined up in the city to celebrate Women's Day. It is much more than just that!
Spread over two days on the 9th and 10th of March at the Lions Club Garden, Goregaon East, the event promises to bring you the best from around the vicinity and beyond. Be it brands showcasing their products ranging from kids wear to ladies fashion to handmade delights or from the wellness sector, the event has it all!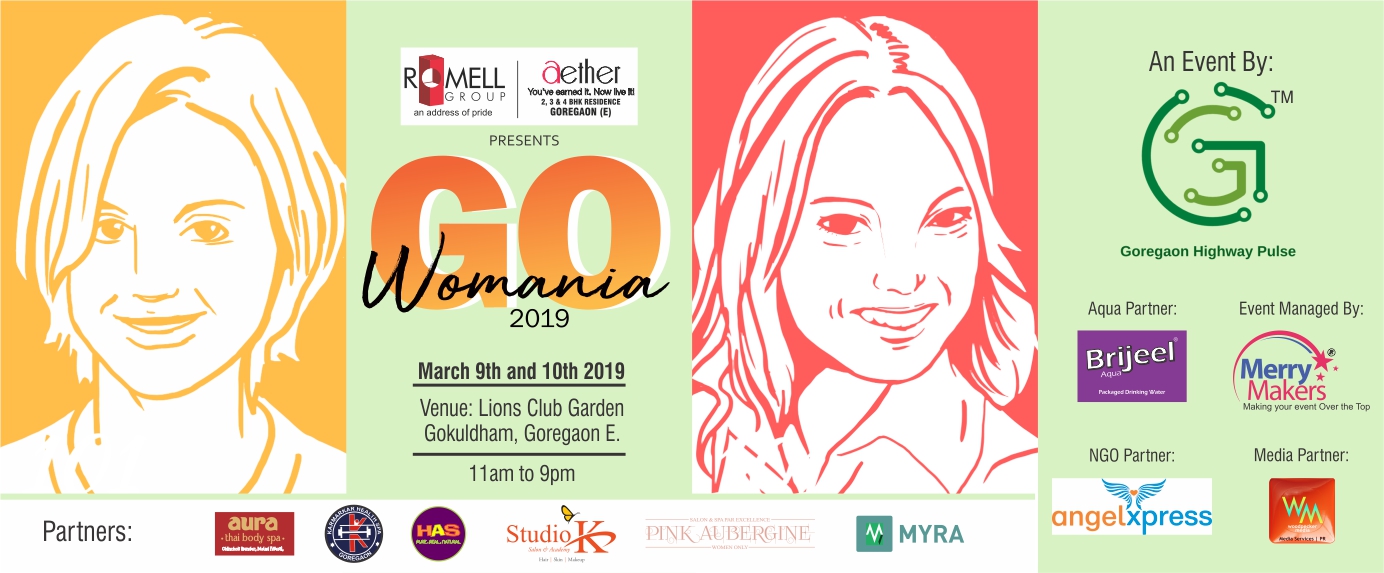 With an ambience created like that of a flea market, families can come and enjoy a day well spent in the company of their friends. There will be lot of activities to choose from for all age groups. Mother-child group zumba, Art and Craft, Social media workshops, EQ talks, Wellness sessions, storytelling, standup comedy and much more!!
One can also participate in the GOREGAON's GOT TALENT. Take this opportunity to put your best foot forward and showcase your talent. Jury members have been carefully selected from different professions in order to make it a fair contest.