Rob' from the TV series MAD, musicians Arjun Kanungo, Vipin Heero enthrall young fans, over 50 workshops curate experiences for children of all ages
 by Suman Gupta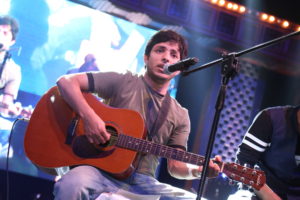 Mumbai, December​, 2017: If day one of the Gaana Windmill Festival in Mumbai was a hit among hundreds of its young visitors, day two was a fitting finale to the best curated children's festival the city has seen. Held at Jio Garden, BKC in Mumbai, the eight hours at Windmill made it a Sunday to remember with workshops, food stalls, a flea market and concerts.
Day two kicked off with simultaneous workshops for children split by age – 'Infants and Toddlers' (0-3 years), 'Little Explorers' (4-7 years) and 'Young Innovators' (8-14). The most remarkable among these were the Glider making, Fridge Magnet making, Aeronautics and Make Your Own Superhero workshops, which drew packed crowds. With a 'Dad's Garage', 'Mom's Arena' Salon and India's first petting zoo, there was no dull moment for any person at the festival.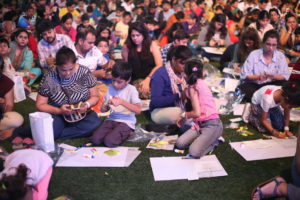 That said, the latter half of the day made way for performances, and the tone was truly set first by Harun Robert aka 'Rob' whose art and design do charmed his loyal fans. There was musical flavour in the air just like day one, with singer-composer and YouTube star Arjun Kanungo's electric performance, singer-anchor Akasa Singh's act and Vipin Heero's hilarious show.
Unwinding after his most hectic and successful weekend of the year, Mr. Swaroop Banerjee, CEO, Event Capital, said, ". I cannot thank the people of Mumbai for having embraced the WindMill Festival in such a gigantic manner. We've spent the past few months to make these two days memorable for all those attending the festival. The workshops, the infant arena, the petting zoo, the festival stage; they've all been such a huge success. We are so glad to have given all these urban families a weekend they otherwise wouldn't have experienced."
This second season of the Gaana Windmill Festival, 'India's First International Children's Festival' was powered by Lodha Belmondo, co-powered by India Gate Brown Basmati Rice and co-sponsored by Cadbury Dairy Milk Lickables.