by Suman Gupta
Strengthens its support to government's mission of Housing for All by 2022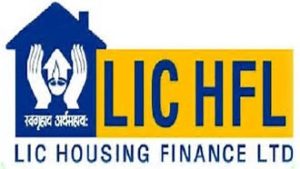 Mumbai, June, 2017: LIC Housing Finance Ltd. completes its 28 years of successful business operations today, helping millions of Indians to realize their dream of owning house.    More than 22 lakh families have been benefitted from various product offerings of LIC Housing Finance over last 28 years. LIC HFL enjoys a healthy track record of having disbursed over Rs.2.42 lakh crores through an extensive network of 250 offices in India.
Celebrating 28 years of LIC Housing Finance Ltd., Mr. Vinay Sah, MD & CEO said "It is a proud moment for us at LIC Housing Finance. Our customers, investors and stakeholders are our core strength. Our achievements are a result of the collective efforts of the entire team working diligently in one direction. The quest for growth and continuous improvement in all aspects of our business continues and we now look ahead to surpass our own records working closely with our various stakeholders. This is an ongoing journey for us and we are deeply committed to build the business to the next level while serving an increased number of customers. The company aspires to cross Rs.2 lakh crores in loan portfolio in the next few years".
He further added that LIC HFL is committed to support the government's mission of "Housing for All by 2022" with special focus on affordable housing segment. The marketing strategies will be aligned to identify projects that cater to the home buyers in that segment. The Company has recently introduced products with the objective to increase its share of business in the affordable housing segment.
The Company possesses one of the industry's most extensive marketing network in India having its Registered and Corporate Office at Mumbai. With addition of two new Regional Offices at Patna and Bhopal this year, the company has 9 Regional Offices, 22 Back Offices, 250 marketing units across India and 2 overseas offices at Dubai and Kuwait. In addition the company also has an extended network of over 11000 intermediaries to reach out to the home loan aspirants and assisting through the loan processes.
About LIC Housing Finance Ltd. : LIC Housing Finance Ltd. is one of the largest housing finance companies in India having one of the widest networks of offices across the country and representative offices at Dubai & Kuwait. In addition, the Company also distributes its products through branches of its subsidiary LICHFL Financial Services Ltd. LIC Housing Finance Ltd. was promoted by Life Insurance Corporation in 1989 and a public issue was made in 1994.  It launched its maiden GDR offering in 2004. The company enjoys the highest rating from CRISIL & CARE indicating highest safety with regard to the ability to service interest and repay principal.