by Suman Gupta
Ficus Fine Living presents its exclusive range of Geometric inspired collection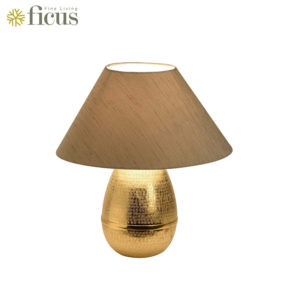 Inspired from the contemporary geometric shapes and patterns Ficus Fine Living introduces its line of Lights and Candle stands. Embracing the current trends with create a unique look to your dwelling.
The exclusive collection from Ficus Fine Living are a must have for any classy and vintage lover which will enrich any living space. The lights and candle stand are one-of-its-kind and a perfect match. Classical décor styles reworked by contemporary designers to give a cutting edge feel to it, adds a sense of panache and eclecticism that goes wonderfully with up-market stylish homes. It allows you to bring key walls visually forward and recess walls that seem too close.
The Lights are available in different styles and sizes to suit your need. Ficus Fine Living offers geometric pattern lights and candle stands that adds sophistication and visual appeal to your space. Speaking of the collection, Charu Tewari, CEO, Ficus Fine Living says "Each light piece available at Ficus Fine Living boasts of its supreme craftsmanship created from international quality material that spells grandeur and exudes a sense of grace and style."
About Ficus Fine Living:Ficus Fine Living is a fresh new concept in branded furniture and home accessories. Inspired by nature Ficus offers range of furniture, furnishings, home decors, artifacts and more. Ficus keeps introducing new styles and product lines by keeping an eye on global trends to ensure that the brand experience of customers stay fresh and vibrant. Ficus Flagship store is located in Byculla, Mumbai, The New Great Eastern Mills. It also has its presence in Colaba and Vikhroli. We are certain to create a buzz on the Global platform. We are looking forward to launch stores in Delhi, Surat and Ahemdabad.