by Suman Gupta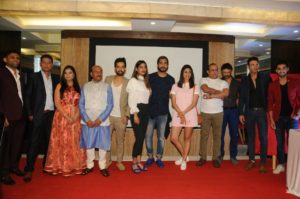 In today's world Celebrities are known for their rigorous fitness routines to stay in shape for the cameras and they knows all too well, Practicing Yoga keeps mind-body wellness which is essential to maintaining balance of their health and happiness from the inside out. Recently Mumbai evening got into a fitness mantra with Adessa: A Pioneering Yoga Culture which was graced by Cheif Guest of the night Shiv Sena MLA Mr. Pratap Sarnaik. At a time when the world recognizes the growing importance of yoga and meditation in the overall well-being of an individual, Adesaa is emerging as a name to reckon with. The evening was a starstudded event where Ashish Sharma, Priyanka Talukdar, Suyyash Rai, Kishwer Merchant, Adi Irani, Shiva, Siddharth Verma, Abhishek Verma, Ashish Roy, Navin Prabhakar, Rakesh paul, Nandani jumani, Anuskha das, Saannya Singh and Satish Reddy was seen discussing the importance of YOGA in day to day life.
Director Of Adesaa Mr.Junied Khan said, "Yoga has completely changed many people lifestyle and the effect is amazing. Yoga is about how it filters through into the rest of everybody life." Mitesh, Samidha and Mr. Kedar address Yoga as a kind of helps you prepare for everything. It's like meditation. It sort of just allows anything that's coming at you at the end of the day to be kind of doable. Adesaa aims to spread the benefits of yoga through its experienced trainers who have been mentored by Yoga Pandit Gopinath Bhimaji Kedar, ayoga professor and naturopathist.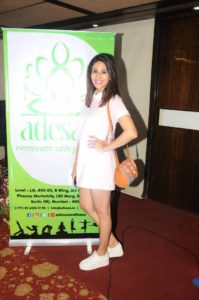 A multi-faceted wellness center, Adesaa is a one-stop solution for the holistic robustness of the body and mind. It offers a peaceful ambience that imparts yoga education to fully integrate the body, mind, and soul. The purpose is to help reduce the stress levels and enable a state of equilibrium through the ancient practices of yoga, dhyana, pranayama, and shatkarma.This is particularly pertinent at a time when people are perpetually caught in the rat race. The focus is mainly the youth and women who strive to maintain a work-life balance.
The evening is just not for fitness it was a celebration night where Navin Prabhakar was seen cutting his birthday cake at the event and the night was full of fun and feast.