by Suman Gupta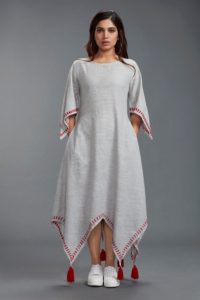 Raisin is a new fashion brand representing the perfect blend of Indian culture and contemporary influences. The essence of Raisin as a brand is modern fusion wear that has been crafted to be exceptionally comfortable, yet stylish.
It houses variety of styles including dresses, kurtas, tunics, maxis and more – the perfect choice for today's modern woman. Under the wing of the global fashion brand, Parvati Fabrics Ltd. which has been in the global market since 1984 and functioning successfully for 30 years, Raisin was created with the strong belief that fashion cannot exist without comfort, especially in today's world where the main spotlight is constantly trend and style.
Raisin's contemporary fusion wear line specialises in a variety of products like dresses, kurtas, tunics and gowns crafted from premium fabrics like linen, cotton, georgette, cotton-silk, khadi-silk and muslin. The brand caters to comfortable daily wear for all occasions and offers a wide range of patterns and styles across its collection without repetition or similarities. The Autumn Winter collection introduces four unique styles: Songs of the Breeze, The Blush of Blue, The Shades of Fall and The Staple Dews – all inspired by fall and can be worn as formal wear or party wear during several festivals and celebrations. The target audience will comprise from 18 to 45, giving different personalities and styles an array of choices to express their individual sense of fashion.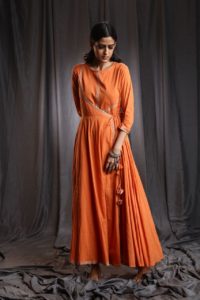 The fashion line in every collection by Raisin will change according to the Indian seasons. Each season, a colour palette will be adopted and that will serve as inspiration for the entire collection. This will ensure sustenance and endow today's modern woman with comfortable fashion for years to come. The Raisin Autumn/Winter Collection 2018 will be available on Raisin's official e-commerce website, Amazon, Myntra, Jabong and AJIO. The price will range between ₹749 – ₹4999.
Driven by Vikash Pacheriwal and Vishal Pacheriwal, Co-founders of Raisin, the main objective of the brand is to help connect the consumer directly with the manufacturer and effortlessly fuse classic styles with unique modern designs without compromising on the quality and still keeping it affordable. With the launch of Raisin, the vision is to be a company that best understands and delivers stylish, yet comfortable products that are innovative, sustainable and fulfil the needs of a young, fashionable woman's wardrobe.
Understanding the needs of today's women in terms of accessibility and staying updated with the latest fashion trends while still providing extreme comfort, Raisin wants to be a relevant force in the women's retail market with the birth of their e-commerce website. The DNA of the brand is to strike an impeccable balance between comfort, life and fashion while embodying the spirit of the modern woman. Armed with the combination of premium quality fabrics and aesthetically crafted styles, Raisin is ready to build itself as the ultimate go-to brand that is widely accepted and revered when it comes to high quality fabrics, chic designs and trendy styles.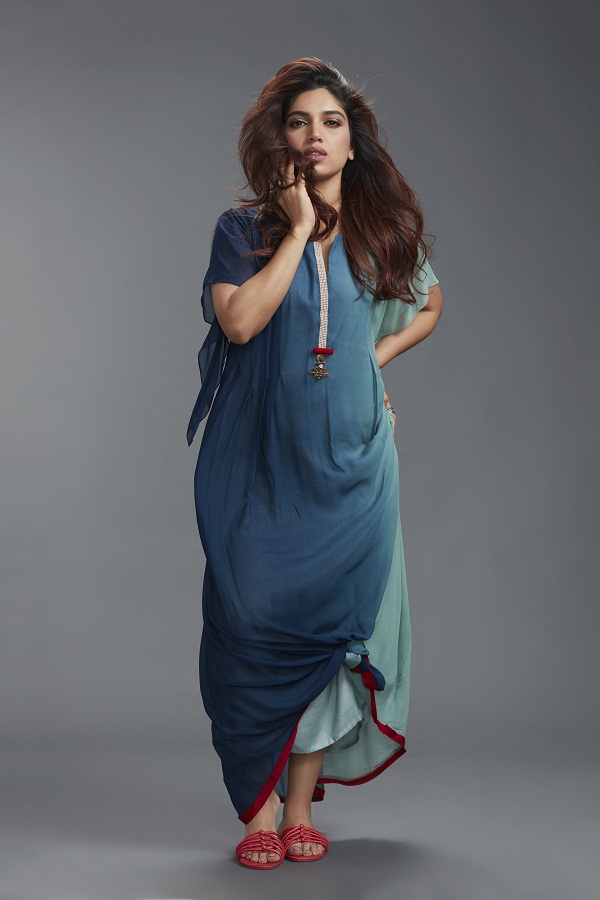 The brand also possesses strong internal functionality as well as a colossal understanding on various fabrics and textiles; their aim is to be available across the country through the mediums of SIS and EBOs. Thus making Raisin one of the first brands to help connect the consumer directly to the manufacturer.
About Parvati Fabrics Ltd. : Driven by the unwavering vision of Mr. Dinesh Pacheriwal, Parvati Fabrics Ltd. has emerged as a global fashion brand today. Since its establishment in 1984, Parvati Fabrics Ltd. has become a leader in manufacturing, trading across India and in exporting in various countries across the world for high-quality fabrics and designer womenswear. After a successful functioning for over 30 years with determination and desire for innovation, Parvati Fabrics Ltd., changing with the modern times and in efforts to realize the mission to connect manufacturer to consumer are coming up with their new retail brand Raisin.