by Suman Gupta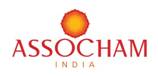 Mumbai, July 20, 2018: Considering that transporters' nationwide strike is likely to cause loss of INR 20-25,000 crore to India's economy, apex industry body ASSOCHAM today urged the All India Motor Transport Congress (AIMTC) to call off the strike and amicably resolve the issues pertaining to their demands with the Centre.
"The strike will further push up prices of essential items which is already facing twin challenges of floods in many parts of the country together with rise in both wholesale price index (WPI) and the headline consumer price index (CPI) that have hit a large number of businesses," said ASSOCHAM's secretary general, Mr D.S. Rawat.
"We at ASSOCHAM urge for government's intervention to speedily resolve issues as transporters have been reeling under the impact of demonetisation, rise in input costs along with fuel prices, high cost of goods and services tax (GST) and are facing host of other challenges," he added.
About ASSOCHAM:ASSOCHAM initiated its endeavour of value creation for Indian industry in 1920. It was established by promoter Chambers, representing all regions of India. Having in its fold over 400 Chambers and Trade Associations, and serving over 4.5 lakh members across India. ASSOCHAM has emerged as the fountainhead of Knowledge for Indian industry, which is all set to redefine the dynamics of growth and development in the Knowledge Based Economy. More information available on www.assocham.org