by Suman Gupta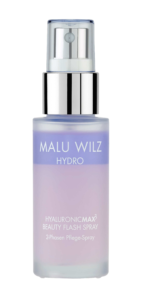 With summer officially here, prickly heat and humidity causes excessive sweating. The skin has a tendency to have multiple skin problems like acne, tanning, pigmentation and roughness. Those killer rays, pollution and humidity that wipes off the natural glow of your skin and sometimes, invites infections.
With multiple advices and the do's and don'ts just by simply tweaking your usual regimen can help you score clear, glowing skin again. Wondering how to indulge in proper care of your skin this summer? Try these five summer face prep steps and make anyone to ask what your beauty secret is.
Start your day by exfoliating your skin with Malu Wilz Gentle Cleansing Foam, the perfect velvety foam with microfine jojoba wax beads cleans thoroughly without drying out the skin. It keeps the skin very rich and unfolds a pleasantly refreshing scent.
Application: Foam a small amount in damp hands, massage the skin and rinse with plenty of water.
Keeping your skin hydrated through the summer is the most important and what's best than a flash of spray on your skin with the Hyaluronic Active +FLASH SPRAY which contains two different hyaluronic acids that provide the skin with an extra dose of moisture and your skin is looks smooth and strengthened from the inside.
Application: Shake the bottle until the two phases have joined together. Then spray a small amount into the palms of the hands and apply like a serum to the face.
Repairing and treating a damage should be at the top most on your list. The Malu Wilz Thalasso Vital Treatment ensures a uniquely nourished skin. With special ingredients like the Atlantic algae extracts, tropical Cupuacu butter and hyaluronic acid help treat your damages.
Application: Apply morning and evening on cleansed skin.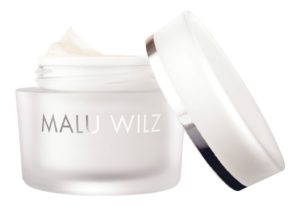 Repair your skin with Malu Wilz Jojoba Peeling that contains small jojoba wax beads which provides a pleasant exfoliating effect and gently removes dead skin cells. Your skin looks visibly smoothed and refined.
Application: Apply a small amount to the moistened skin and massage in circular motions. Avoid the eye area. Wash off with plenty of warm water. Do not use on irritated or damaged skin!
The Malu Wilz AHA Peel & Prepare Mask contains fruit acids with depot effect, which loosen cement like substance of the skin and thus gradually remove dead skin cells, wrinkles, age and pigment spots making your skin appears moisturized and refined
Application: Apply the preparatory peeling mask 1-2 times a week with a fan brush to the thoroughly cleansed skin of the face, neck and décolleté. After approx. 3 min. Exposure time, remove with cool compresses.
With just a few simple changes in your everyday skincare regimen can ensure that you are all set to glow through this season and makes your skin look and feel better.
About MALU WILZ : Malu Wilz, German skincare brand from the ARTDECO Group, has partnered with Kaunis Marketing Services Pvt Ltd to build its presence in the Indian market. Kaunis will act as an anchor for the brand, devise and implement strategic plans that cover all spheres of its business in the country. With over 30-year expertise in skin care, is present across 3,000 beauty salons and spas in Germany, and has a distribution reach in 29 countries worldwide, with a range of 60 facecare products, 12-15 body care products, and a separate range of products for professional use by beauty salons and spas
In India, 59 facecare units best suited to the Indian skin, have been selected to be launched for three customer profiles – women who are 30 and above, men above 20 and for girls above 16.
Each product, a combination of science, technology and active ingredients, undergoes permanent tests and is developed and optimised at the in-house training institute in which guarantees proven effectiveness.
The MALU WILZ range comprises the Highly Effective Skin Care – High tech care products suitable for every skin condition. With close to 1,000 skin care cosmetic studios across the world, the brand is the preferred choice for most beauty professionals and skin experts.
Malu Wilz – Feel Your Beauty does not conduct product testing on animals. The products are dermatologically approved.