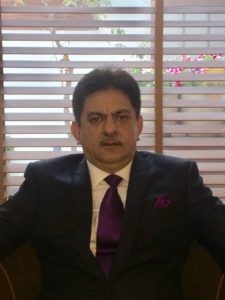 Active Clothing Co.Ltd, a Mohali, Punjab based garment manufacturing & Distribution Company for top global brands & own in house brand "AAGAIN" is coming out with a IPO of 40,86,000 equity shares of Rs.10 each at the issue price of Rs.65 per share aggregating to Rs.26.56 Crores. The shares of the company are slated to be listed on the SME platform of BSE Ltd. The issue opens on Monday 12th March, 2018 and closes on Wednesday,14th March,2018.The lot size is 2,000 equity shares of Rs.10/- each being issued at a price of Rs.65/- per share making the minimum application of Rs.1,30,000/-. The issue is being Lead Managed by Ajcon Global Services Ltd. Active clothing offers one stop solution to its customers providing them design, development, sourcing, manufacturing and retail at one door step making it possible to outgrow new innovations and possibilities in its product. It is an integrated apparel manufacturing for high quality readymade garments with a competitive pricing.
The total production area of the Company is spread over 2,30,000 sq.ft, where it manufactures various kind of garments in various styles across all categories which included-flat knit sweaters, outwear jackets, circular knit sweaters, sweatshirts, joggers for men, women, kids & baby wear. The Company has annual capacity of manufacturing 12.58 lacs sweaters, 2.42 lacs jackets and 7.80 lacs T-shirts & sweat shirts.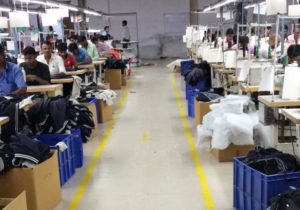 The key customers of the company includes Levi Straus(Levis), US Polo, Arrow, IZOD, United Colors of Benetton, Numero Uno, Basics, Aeropostale, Elle, Iconic, Pepe Jeans, Impulse and other reputed National & International Brands. The Company is also a distributor of International brands such as Levis, Celios, Ed Hardy, Flying Machine etc. Active is one of the largest manufacturers and distributor of winter wear and summer wear products of Levi's where the price tags carrying the logo of goods contains "Marketed by Levi's India & manufactured by Active Clothing Co Ltd."
The Company has installed World's best machines like Stoll, Shima, Seiki, Fukhufara, Juki etc for the latest garment technologies to manufacture quality products.
Active's own brand "AAGAIN" is marketed by all major multibrand stores in North India. It is very high value brand which is catching up fast.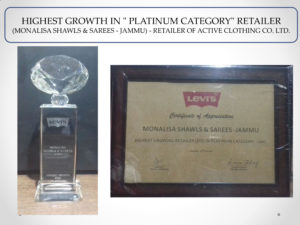 During the 9 months ended 31st December, 2017, Active has achieved total top line of Rs.99.12 Crores against Rs.120.06 Crores in whole of last years. Its sales and profits are increasing steadily over the years. The PBT for the 9 month was Rs.2.50 Crores as against Rs.2.22 Crores in the whole of last year.
The Pre & post Issue share capital of the Company is Rs.11.43 Crores & Rs.15.51 Crores respectively.
The Company has been receiving best manufacturer & Distributer Awards from Levi's for last 15 years in a row, the 2017 Awards was received recently on 26th Feb,2018.