by Suman Gupta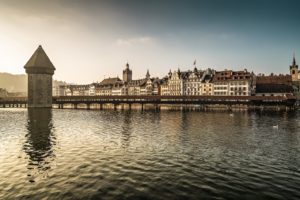 Dreaming of a utopic haven for your honeymoon …well if you're a romance buff who's grown-up on an steady diet of Yash Chopra romances, in and around the lakes and valleys of Switzerland, where else would you plan to go to on the most romantic trip of your life!
Nestled amidst mountains and greenery that will melt your heart with their magical beauty Switzerland is a musical in motion and is the perfect backdrop to your love song. A land of unspoiled lakes, thick alpine forests and snow-clad mountains, Switzerland captivates your senses and mesmerizes you with its charm.
A confluence of cultures the country is a smorgasbord of delightful surprises be it nature, food, art, adventure or culture. A haven for romance, it is certainly not an exaggeration to tag the country as the most romantic destination on earth with its enchanting valleys, ethereal mountains, and enthralling waterbodies. The stunning alpine scenery, heart throbbing waterfalls, ultra-luxurious stays and dreamy ski resorts in Switzerland captivate the senses and leave you in awe.
Here is a list of some of the most captivating places in Switzerland that you can explore on your ideal romantic getaway
Lucerne
No doubt one of the best honeymoon places in Switzerland! The colourful medieval architecture and gorgeous fountains are amongst the many charming attractions in this beautiful town. Laze around the beautiful lake side views, stunning landscapes & massive churches. Roam around hand in hand amidst the stunning serenity of this town. Envisioned with a fairy-tale aura and a vintage feel, this is your gateway to central Switzerland.
Romantic Things to do
·         Take that unforgettable romantic walk at the Chapel Bridge & Water Tower
·         Head off to lake Lucerne for a vintage steamship cruise
·         Ride to mount Pilatus in a Gondola, 7000 feet above ground level!
Zurich
Surrounded by marvelous mountains, scenic waterfront promenades & alpine landscapes, Zurich is a popular honeymoon destination that promises a romantic getaway experience that will enchant you for a lifetime. Zurich has some of the world's most famous – and fanciest – art galleries. Its stunning beauty & picturesque landscapes are just some of the elements that make it a standout city.
Romantic Things to do
·         Walk through Zurich's Altstadt (or Old Town),
·         Meander along the Limmat River
·         Stop for a romantic dinner along one of the city's many historic cobblestone streets.
St. Moritz
Some places on earth are simply unlike anywhere else. The mere mention of their name is strangely compelling and brings to mind all manner of stunning imagery. This place will fulfill all your desires of experiencing a fancy holiday in a luxury resort with heart-warming views around. Chic, elegant and exclusive with a cosmopolitan ambiance, St. Moritz is one of the most famous resort towns in the world. St. Moritz is the perfect winter holiday destination with heart-warming views and that spoils you with unique opportunities in and around town.
Romantic Things to do
·         Go ice skating together on black ice
·         Experience night skiing on Switzerland's longest illuminated ski run
·         Indulge in some of the most luxurious spas and hotels in the world
Zermatt
This car-free village is one of the best Switzerland honeymoon spots if mountaineering and skiing is what gets you both pumped up. The winters in Zermatt are a perfect time to plan your visit to witness the best the city has to offer. When well-lit, the town transforms into a picture-perfect postcard that is bound to make your honeymoon in Switzerland extra special.
Romantic Things to do
·         Spend the night at the Igloo village and admire the breath-taking view
·         Enjoy a thrilling Helicopter tour and magnificent views of the alpine mountain
·          Enjoy a full-day excursion with Gornergrat Bahn- Switzerland's first electric cogwheel railway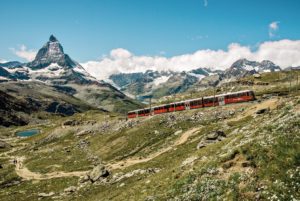 Lake Geneva
Take a break now rest a while laze around in the serenity of Europe's largest Alpine lake, go window shopping in the UN city, stroll through the numerous gardens parks and promenades.
Geneva-The second most populous Swiss city, Geneva located on the banks of the Lake Geneva has attracted visitors with its assortment of panoramic vistas & extensive collection of indoor & outdoor activities. Apart from offering gorgeous panoramic views, this city has so much to see and do, that you won't ever come across a dull moment.
Romantic Things to do
·         Hold each other's hands and explore the Old Town of Geneva
·         Take a boat ride to world famous Chateau de Chillon
·         Hike the Saleve Mountain and relish the view of Geneva from the top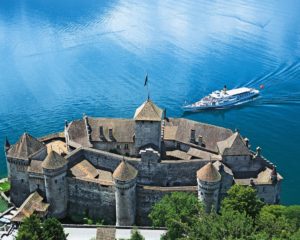 Lausanne
Honeymooning sure gets the party mode on, and why wouldn't it? It's the perfect time to celebrate the beginning of your new life. Romantic restaurants & hip nightlife are some of the highlights of Lausanne's outstanding city life that drive honeymooners crazy.
That's not all, Luasanne's central location on the lake is the perfect home base for exploring the area's wine region and small resort to
Romantic Things to do
·         Take a  stroll in the vineyards
·         Enjoy a wonderful cruise on Lake Geneva
·         Discover the extra ordinary Olympic Museum
Davos
A destination of superlatives and a place where the Alps meet the sky. The city of Davos is the highest town in the Alps as well as a high-altitude health resort its known for offering myriad opportunities to enjoy winter sports in Switzerland.
Get close to nature and wildlife along with the options of indulging in the broad array of shopping choices, redefined dining, after-sunset partiers, bars and cozy accommodation with your sweetheart.
Romantic Things to do
·         Try fun activities like mountain biking, Hiking, golfing and more
·         Visit the botanical garden and rich flora and fauna
·         Enjoy the vastness of space and snow at Rinerhorn