by Suman Gupta
Under the group's CSR initiative, EKA will build Asian and Global Ranking tournaments in Chess, Tennis and Golf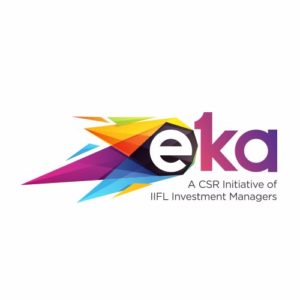 December 2017, Mumbai: One of the country's largest Wealth Management firms, IIFL Investment Managers, today announced their CSR Initiative dedicated to the development of junior sport in the country with EKA (pronounced, ek).
Under EKA, the IIFL Investment Managers Group will build independent Asian and Global ranking junior properties across three sports namely Chess, Golf and Tennis. Partnering with The Indian Chess School, to build the richest U-13 global ranking tournament in the sport, the CSR initiative also joins hands with the Mahesh Bhupathi Tennis Academies (MBTA) to host U-14 Asian Ranking Tournament in India and along with Rishi Narain Golf Management Group (RNGM) will promote the Faldo Series in India.
Innovation, Trust and Ownership are synonymous with IIFL Investment Managers and the group takes pride in launching the first of its kind initiative in the country, that provides a player – an environment at par with global tournaments with professionally- run events managed at world class standards. The goal is to provide next level of international access and tap the talent hitherto hidden across the country. The word EKA originates from the Sanskrit word, which stands for One or First and the logo symbolizes the oneness with everything the organization does. The number one is neatly interlaced with the letter K of the alphabet to signify the leadership position aspired for each of the participants.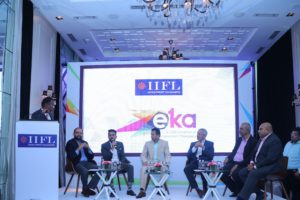 Announcing the initiative Mr. Yatin Shah, Co-founder, IIFL Investment Managers shared, "We as a group of young founders have always understood the need for competitive sport in our personal and professional development and have incorporated within our organization the values we have learned in the sports arena. Exploring the current sporting ecosystem in the country, we saw an apparent lack of competitive tournaments in the Junior and Sub-Junior space and felt the strong desire to fill that gap. Through EKA, we are creating sustainable platforms to empower the aspiring professional Golfer, Chess Player and Tennis Player, with skills that they derive from participating in a strong competitive environment." Echoing the thought Mr. Himanshu Bhagat, Senior Managing Partner, IIFL Investment Managers added, "Through EKA, we are also working with our partners towards designing and implementing the best globally comparable Junior and Sub-Junior sports properties in India to encourage more international participation, allowing the young Indian sportsperson to be exposed to global competition with a home environment advantage."
The group also hopes to encourage partners and clients to contribute to the development of their properties across the country dedicated solely to the Indian Junior and Sub-Junior Sportsperson