Introduces Health Food delivery, Online Pharmacy, Gym Partnerships, Genetic Testing, and Rewards program.
 by Suman Gupta
Mumbai, December 07th, 2017, GOQii, the preventive healthcare platform, is expanding its healthcare services to GOQii health 3.0 ecosystem. As part of the new services offerings, GOQii is introducing Smart Preventive Health Care plans and a new fitness tracker. GOQii health 3.0 consists of a suite of new offerings that will be available to all existing GOQii users in the beginning of 2018. These services will be available in India and will roll out to other countries through 2018
The new offerings are:-
Smart Preventive Family Healthcare Plan: GOQii Family Care is a one-stop solution for all health concerns of your family. This is in keeping with GOQii's commitment to encouraging players as well as their family to make a permanent shift towards a healthier lifestyle. GOQii Family care connects, tracks and takes care of the family's health with consultations by GOQii care team consisting of GOQii Coach, GOQii Doctors and GOQii health experts.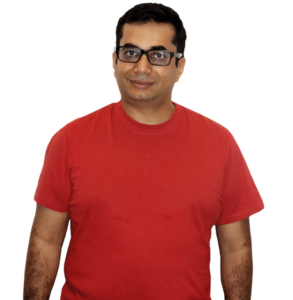 Vishal Gondal, Founder & CEO, GOQii says: "As our platform expands we are trying to fulfil the health care needs of an entire family instead of just an individual. There are number of active players who have already enrolled their families on the platform for over two years. Based on this learning and experiences, we were prompted to introduce family care plans. We found that families who adopt healthy lifestyle together develop stronger family bonds and are more likely to accomplish their health goals."
Games4Good: Cognitive abilities can be maintained or improved by exercising the brain, the same way physical fitness is improved by exercising the body. GOQii Games4Good is a series of puzzle-based cognitive games built into the GOQii app that helps players exercise their mind and prevent brain disorders and improve their memory, cognitive powers and overall mental health.
Gondal adds, "Gaming has proven as an effective tool for behaviour modification. With the addition of Cognitive Gaming, your health experience will become more fun, engaging and good for your brain and help prevent conditions like Alzheimer and Dementia".
GOQii Health Store: Is a GOQii curated health marketplace with a suit of wide variety of products and services catering to individual's needs and preferences. GOQii has entered into one of the most comprehensive strategic partnerships with various companies in the health and fitness categories such as healthy snacks, health food delivery brands, health supplements, online pharmacy, diagnostics, genetic testing, gym, and accessories.
Category
GOQii Health Store Partners
Health Food Delivery
Healthie: a health food delivery brand

Herbivore: 100% vegetarian wholesome healthy progressive gourmet global homemade value-driven meals

Fig, health food delivery service

Healthy Snacks
Yoga Bar: A smart snack bar

MO's: A Kefir induced probiotic drink

Green Snack Co.: Quinoa & Kale based healthy snacks

Sattviko: A traditional & healthy snack food company

Health Supplements
Pure Nutrition: Natural dietary supplements company

Zenith Nutrition: A health supplements company

Online Pharmacy
1mg
Diagnostics
Thyrocare
Genetic Testing
Mapmygenome: Producer of Genetic Prognostic & Diagnostic kits
Gym
Reset: A gym that offers alternative and holistic health
Accessories
Urban Buddha: Designs and manufactures physical meditation products
With these collaborations, GOQii is looking to provide its players the convenience of getting customised products and services delivered to their home or office.
"There is loads of information on health and health services and products online. An individual is in dilemma about what is right and what to choose. We decided to ease the confusion by curating and offering ur players a suit of health products and services based on his/her needs and preferences thus, helping them to move to a healthier lifestyle. All our partners have been carefully chosen after a detailed study. In the case of food services, we will also be able to customize the menus as per GOQii expert's recommendations, "says Gondal.
GOQii Cash – Rewards Program: Health is Wealth. To motivate its players to live a healthy lifestyle, GOQii will reward them with GOQii Cash- a virtual currency system for indulging in different activities such as completing daily targets, taking a doctor or expert consultation, uploading medical records, taking HRA (Health Risk Assessment) etc. GOQii is encouraging its players to be healthy and in return get wealthy. GOQii Cash can be used for redeeming various health products listed in GOQii store. Lastly, players can also use GOQii Cash to purchase various services and product in the GOQii Health marketplace.
GOQii 3.0, a slimmer and sleeker design tracker: GOQii will ring in the New Year with the launch of GOQii 3.0 tracker. The new tracker will be sleeker, slimmer with a multi-touch colour display with themes to suit one's style and attire. The V3 tracker will also come with a new sensor with heart rate variability (HRV) and Presence Plus, a networking feature that GOQii launched at the recently concluded GES conference in Hyderabad. The new tracker will be available from January 2018. Existing GOQii players can upgrade to GOQii 3.0 tracker for an additional fee.
Pricing: GOQii Family health plans will start at Rs.1999/- onwards and portion of this will also be eligible for Tax Savings under Section 80D
About GOQii : GOQii, the world's leading preventive Healthcare and Wellness Company holds the no.1 position in the Indian wearable market as per latest IDC report. It also won the best fitness band of the year award at Device World Leadership Awards 2017. Headquartered in California with offices in Mumbai and Shenzhen, the company is dedicated to enabling a permanent shift to a healthier lifestyle with the combination of advanced wearable technology, the world's leading experts, coaches, doctors and karma. The unique GOQii proposition includes a wearable agnostic app, guidance from global experts, coaching counsel and the ability to support a cause that matters to users. GOQii focuses on sustained engagement & goal reinforcement and offers a complete ecosystem as a single integrated solution, which is a powerful combination of technology and human connection. GOQii is only the third Indian company to have a management case study published in Harvard Business Publishing platform for educators. GOQii's goal is to enable millions across the world to 'Be the Force' and unleash their untapped potential.