by Suman Gupta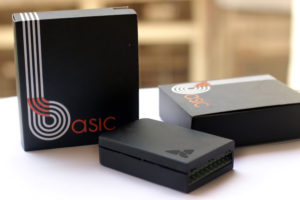 Picostone is India's leading home automation company aiming to convert your Homes to smarter ones. This smart home technology promises to make your living space more comfortable, more convenient, and more secure. From December 1st to 3rd the company will be launching a 'mad sale', during this period the product which is normally priced around INR 11,800 will be made available for just INR 2700.
The company started by two passionate individuals, Virang Jhaveri(25) and Niket Sarvaiya(25), came together for building innovative, affordable and cutting edge technology for modern day homes. Picostone has developed two products to make this a reality : the Basic and the Polar, which can be easily accessed through their own app.
During the sale customers will be buying the Basic – a small device that sits right behind your switches to make them smarter. Basic can simultaneously control any four devices from anywhere in the world from your smart phone. These include your tubelights, fans, dimmable and non-dimmable LEDs. The installation of the product is one of the most impressive process – It takes just 15 minutes for any electrician to install the device behind any switchboard without rewiring or disturbing the aesthetics of your home.
Speaking on the occasion, Niket Sarvaiya, Co-founder & COO, Picostone, said, "Home automation is a relatively new concept in India and there is a general perception that it is expensive. Our aim is to make home automation more affordable and accessible to our customers, at the same time not compromising on the fabulous user experience which will have meaningful impact on their lives. The mad sale is an opportunity for us to make connected smart homes a reality for everyone out there."
Wondering how to avail this offer? Simply visit www.madsale.picostone.com during the 1st,2nd and the 3rd of December, and take the first step towards a smarter home at a no brainer price of Rs.2,700.
Picostone is taking home comfort to the next level; by providing easy access to your home utilities and bringing in automation through Artificial Intelligence, learning from consumer behaviour and their usage pattern. Picostone is a firm believer in "Make in India," and their entire Hardware and Software stacks and products are designed, engineered and Made in India. Apart from Basic and Polar, Picostone is working towards integrating more sensors like motion, gas leak, air quality and the likes, into their ecosystem to enhance and improve the life of its customers.
Everything around you is taking a technological upgrade, including your homes.  Join the smart home revolution. Get a first-hand experience of this revolution for just Rs.2,700/-  and learn how Picostone can help you Live Effortlessly.