by Suman Gupta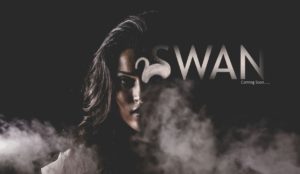 In the case of beauty, Indian women are famous all over the world. But now a new initiative is being taken to give their beauty a criative look. And after such an initiative, Indian women will not look any less beautiful than Swan.
Bollywood's famous make-up artist and hair stylist Kakali Meghani presented glimpse of her upcoming Fashion event 'SWAN' at a recent press conference. SWAN is said to be 'a creative fashion event' and the name is derived from makeup concept SWAN, that's going increasingly popular worldwide. If you're a fashion geek you'd know SWAN, the makeup concept which interestingly allows users to be styled as the bird, Swan. It's internationally popular makeup style originated in Russia finding a niche in India.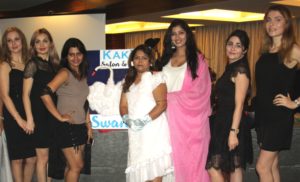 Kakali has taken the responsibility to bring 'SWAN' make-up concept in India. She has worked closely with celebrities like Shilpa Shetty, Tabu and many more for years. SWAN in India not only gets people curious, its results are expected to be impactful. Ramp walks showcasing SWAN are sure to create buzz. Well, the Brain behind it, Kakali is all excited to see her efforts on floor. She also seems positive enough regarding the response she'd be receiving post the event. She believes, India is a market for innovation. If such interesting concept is brought before the Indian audience, it's going to be welcomed whole-heartedly.
The 'SWAN' fashion event will be held on December 5 this year in Mumbai, which will include Indian and Russian women.