by Suman Gupta
'Secrets of Global Leadership' a complimentary workshop organised in Hyderabad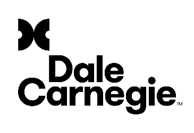 Hyderabad, July, 2017: Dale Carnegie Training India organised its annual Global Workshop in Hyderabad today. The two-hour complimentary workshop on 'Secrets of Global Leadership' highlighted the most valued and effective leadership behaviours in India and across the globe with the aim of helping participants discover the pathway to motivating employees in a cross-cultural work environment.
The workshop was conducted by Mr. Kartik Shah, Senior Training Consultant at Dale Carnegie Training India. The workshop was focused on helping existing and aspiring leaders advance their leadership effectiveness and develop the skills needed to engage their teams. The workshop was designed to provide a broad perspective on leadership characteristics that motivate people to do their best work and stay with their employer.
Ms. Pallavi Jha, Chairperson and MD, Dale Carnegie Training India said, "Dale Carnegie recognises that the impact of leadership characteristics on motivation across cultures is crucial to creating a successful workplace. Through this workshop, we aim to familiarise managers and senior leaders with leadership traits that are essential to today's environment. We are delighted with the response and support we have received in Hyderabad for the Secrets of Global Leadership workshop."
To uncover the leadership traits and behaviours that are important to employees around the globe, Dale Carnegie launched a Global Leadership Survey. Backed by ground-breaking research, this workshop was designed in a way that helps participants discover potential leadership blind spots and understand how employees across cultures prioritize the importance of various leadership characteristics.
About Dale Carnegie Training® India : Dale Carnegie Training India represents the first corporate face of the Training Industry in India. As a company dedicated to Performance Enhancement, it offers 'Talent Development Solutions' in the areas of Leadership, Communications, Presentations & Public Speaking, Sales Training, World Class Customer Service, Interpersonal Skills, Building High Performance Teams, Media Training, E – Learning, Executive Coaching and Profiling & Competency Assessment tools in a variety of formats to suit various needs. In over 10 years of its operations, Dale Carnegie Training India has succeeded in setting new global benchmarks and has created a quiet revolution in this sector. The incredible work of Dale Carnegie Training India has been well recognized by Dale Carnegie & Associates by way of numerous awards for Superior Training Quality, Most Number of Trained Graduates, Best Start – up Operations Award, etc. Headquartered in Mumbai, Dale Carnegie Training India has its branch offices in Delhi, Bengaluru and Pune.