by Suman Gupta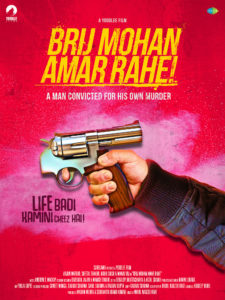 Independent cinema gets a shot in the arm. With one film to release every month starting this September, Saregama's new studio – Yoodlee Films, is all set to roll out films that will engage & provoke.
MUMBAI; July, 2017: It has been one of the pioneers of the Indian film industry. From the first song ever recorded to the golden era of India music to the more contemporary offerings in the Indian entertainment milieu, Saregama (erstwhile HMV) has not just seen it all but has played a big role in shaping the way films have evolved in India. It is therefore befitting its stature and experience to make yet another bold step in the world of filmmaking with its new studio – Yoodlee Films.
To Watch the World of Yoodlee Films; Please Click: http://bit.ly/YoodleeBrandTrailer
Yoodlee Films, will produce films that are thought-provoking and engaging; narrating unique socially significant stories that deserve to be seen by the world at large. Primarily targeted at discerning viewers in the age group of 18-30 years, who are exposed to world cinema through the increasing use of digital platforms, these films will cater to the target group's inherent need to watch strong thematic content.
Driven by the core philosophy of fearless filmmaking, the Studio is committed to bringing to the audience films that tell powerful stories- either inspired by true incidents or celebrated works of world literature. Keeping it real and believable, each film is shot in actual locations, with sync sound to give to the audience the real feel of the milieu that the story is based in.
Starting   September 1st, 2017 with the release of their film- Brij Mohan Amar Rahe, Yoodlee Films will release one film every month in theatres with PVR Pictures being their distribution partner. Initially the footprint for theatrical releases will be in bigger towns. The films will also release subsequently on digital platforms as well as TV channels.
The Studio is ready with five films for release, three more in production and another three in different stages of scripting. The films will be in different languages. Of the five ready for release, three are in Hindi, one in English and one bilingual – Tamil & Malayalam.
One of the cornerstones of Yoodlee's vision is to make their films a truly collaborative effort. In so doing, it offers upfront a profit sharing of 30% to all key stakeholders (director, key crew members, etc.) of every film, thus ensuring that all parties are equally invested in the success of the project.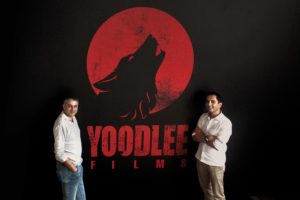 Vikram Mehra, MD Saregama said: " With 120,000 songs Saregama has the biggest and best music IP in the country. WithYoodlee Films, we plan to extend this leadership to films business, thus positioning us uniquely to take advatage of the digital entertainment economy"
Siddharth Anand Kumar, VP- Films & Television, Saregama added: "We are looking to create a tidal wave of thematic and real cinema for an audience starved of it. And we are doing this with filmmakers who are unafraid of challenging every norm of commercial cinema. We promise fearless filmmakers complete transparency and respect at every stage of the process. We do this to create a healthy and sustainable environment for such films to be made and viewed in."