by Suman Gupta
Sarthi Capital Advisors, as Category I Merchant Banker in 2012, has so far listed 27companies on the SME Exchanges and 9 companies on the ITP platform of the SME Exchanges. for the second consecutive year, received the Best Performing Merchant Banker Award in the SME segment for the year 2016-17 from National Stock Exchange – NSE in recognition for the maximum filing of Offer Documents in 2016-17 by Merchant Bankers in the SME Segment on NSE.
Amongst the companies listed by Sarthi Capital, Infobeans Technologies received IPO subscription of over Rs.1,150 crores against issue size of Rs.36.78 crores whereas Focus Lighting & Fixtures Ltd was oversubscribed by 89 times. Tiger Logistics & RCI Industries listed by Sarthi Capital have migrated from BSE SME to main board exchange.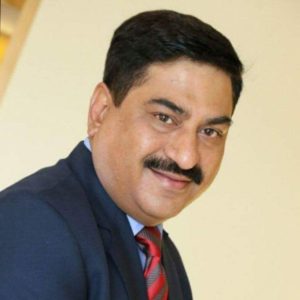 "It is our endeavor to help small businesses to grow and create value for all stakeholders. We bring value propositions for investors and create opportunities for entrepreneurs. The capital markets are now very much receptive for small businesses and even large investors including mutual funds and QIBs too look at small but scalable businesses to invest in" says Deepak Sharma, Group Managing Director, Sarthi Group, a veteran in the finance industry with over 20 years of experience in companies such as SPA Capital, Tata, IL&FS group etc.
Sarthi Capital's first listing on the Main board Exchange will be Salasar Techno Engineering Ltd, which is expected to open in the second week of July 2017 for public subscription.
Sarthi team consists of  Mr. Anand Lakhotia, a senior tax consultant in taxation, audit, and corporate affairs to big corporate houses like CASIO, E&Y etc., and Mr Mohit Sachdev,a IITian from Delhi, IIM Bangalore and has worked for IL&FS, L&T, UTI, SREI etc.,besides others.