by Suman Gupta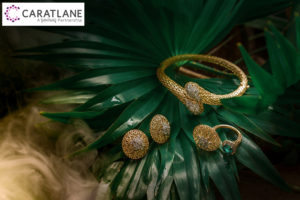 CaratLane, India's leading omni-channel jeweller has launched a line of 18KT gold designs that marvel at the artistic pattern of wood grains, the exquisitely entangled roots, and the curvaceous leaves of the tree. It translates the fine details of this wonder of nature into mesmerising designs that are perfect for the modern woman.
The designs in this collection are meticulously crafted using 3D printing technology. The process of creating a design begins with a sketch, which is then made into a 3D file. This 3D file is then printed to give birth to a resin model. Lastly, the 3D print is moulded in gold, which has details that are as intricate as 0.3 mm. It is fascinating to see how the beauty of root fibres, contours of wood grains and veins of the leaf come to life with this collection. Each piece is a work of art that you can adorn on an evening that calls for a classy and elegant ensemble.
Sharing the inspiration behind this collection, Aakrosh Sharma, Senior Vice President, Merchandising & Fulfillment, CaratLane said, "Nature has always been an inspiration for all kinds of artforms. We not only wanted to transcend the boundaries of flowers and petals and delve deeper into the intricacies of nature, but also chose different elements of the tree and create intricate jewellery from it."
You can now shop for Aaranya exclusively at the CaratLane website and at CaratLane stores across Delhi, Noida, Gurgaon, Mumbai, Pune, Coimbatore, Thane, Chennai, Bangalore, Hyderabad and Chandigarh. The collection starts from INR 30,000.
About CaratLane: CaratLane – a Tanishq partnership, India's first omni-channel jewellery brand was founded in 2008, by Mithun Sacheti and Srinivasa Gopalan, with a simple but courageous objective – to make beautiful jewellery accessible, affordable and forever wearable. All CaratLane collections draw design inspirations from a strong historical legacy and interpret them in a modern theme. With the new-age woman as a muse, the design philosophy at CaratLane is to make jewellery which makes the wearer 'feel' beautiful, drawing out her compelling individuality, inner confidence and self-esteem. With a strategic investment from Titan Company Limited, CaratLane is now partners with India's largest retail jeweller Tanishq. The partnership aims to work towards a common mission – to offer customers beautiful jewellery and a distinctive shopping experience that fits today's values and lifestyles – enabling CaratLane to grow as India's 21st century jewellery brand.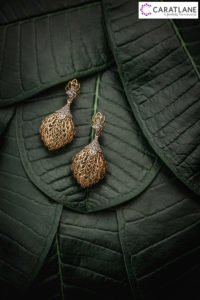 CaratLane is also known for its signature jewellery-buying experience across all platforms. Along with the website, which is India's largest online jewellery destination, CaratLane, has over 13 brand stores across the country. The stores bring the seamless jewellery buying experience with a no barrier access to all jewellery, along with Magic Mirrors for virtual try-ons. CaratLane also pioneered a unique Try@Home feature for jewellery buyers in the country, where customers can book an appointment, get their desired jewellery delivered at their doorsteps, and try them at their comfort with no-obligations to buy. Further CaratLane also launched a revolutionary virtual try-on app – the Perfect Look App – which enables jewellery buyers to try multiple pieces without, literally, having to putting them on. CaratLane integrates the StreamLaneTM system to eliminate inefficiencies in the supply chain. It keeps the overheads low and enables CaratLane in efficient delivery, along with bringing forth savings of up to 20% over retail costs to customers, while continuing to give the best quality. Facilitating the diamond-buying experience in India, CaratLane stores include a Solitaire Lounge to assist diamond buyers to find the perfect solitaire. CaratLane diamond consultants are also available 24X7 at toll-free number 1-800-102-0103.
To know more about CaratLane: Visit www.CaratLane.com
Join the conversation: #CaratLane | @CaratLane | facebook.com/caratlane