by Suman Gupta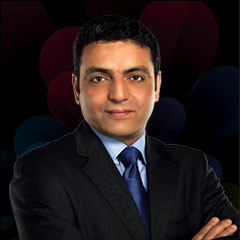 Mumbai, June, 2017:  ON World Environment Day, Business Television India is propagating the pledge of #MissionNoEmission towards India becoming a pollution free country.
Through this campaign, the channel is working towards building a greener and cleaner environment. Starting today June 5, the first six episodes focused on the 'Grow Green' theme are getting unveiled.
In the first episode of the series starting today, the channel along with prominent corporates and government authorities will discuss electric/hybrid vehicles in India, the mission of All Electric Vehicles by 2030, the need for infrastructure and manufacturing of electrical vehicles in India.
In the subsequent episodes, the channel will cover topics like Make in India – an initiative by the government for electrical vehicles, government policy for zero emission and policies to reduce carbon footprints, government's role to boost solar and wind energy in India, initiatives to bring investors to build solar energy parks in the country and the policies for renewable energy and manufacturing of electrical vehicles. The series will also feature prominent auto ancillaries on their preparedness to take on Indian government's 2030 vision.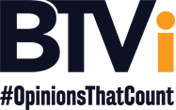 On this initiative taken by BTVi, Mr. Siddharth Zarabi, Executive Editor, BTVi, said "This initiative engages relevant and key opinion makers to plan and strategize for making India more green and clean. The series will emphasize on the government's role to boost green environment, sustainable energy and steps taken by corporates to encourage pollution free environment. We are proud to present the #MissionNoEmission initiative.
Tune into BTVi on June 5 to catch the conversation to build a greener India at 7:30pm.
About Business Television India: India's premier English business news channel providing best in class business news coupled with highly proficient and engaging content, in partnership with Reuters, the world's largest international multimedia news provider, to bring financial and business news from across the globe to Indian viewers.