by Suman Gupta
All India, May 31, 2017: Israel is listed as one of the top vegetarian friendly destinations in a recent survey conducted by leading tour operator Cox and Kings. As per the survey, 'Top vegetarian-friendly destinations and preferences of Indian vegetarian outbound travelers', Israel is among the top 10 in the list of destinations preferred by the Indian outbound vegetarian travelers along with destinations such as Dubai, United Kingdom, Singapore and others.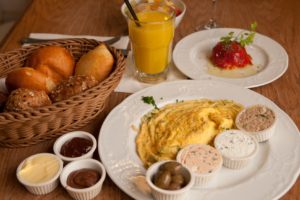 The survey was conducted with a sample size of 5000 with age groups ranging from 20-65 year olds from January to March 2017. The destination is becoming a top choice for Indian vegetarian travelers due to an increase in the number of vegetarian restaurants opening up in Israel and the growing outbound travel to Israel. The survey also revealed that cuisine is the most important factor for Indians when they finalize holidays. 30 per cent of vegetarian travelers scout for a vegetarian restaurant after they have selected a destination, and 70 per cent choose their destination based on accessibility to food of their choice.
Internationally too, The Independent, a UK newspaper in a recent article included Tel Aviv as one of the top 10 cities for vegan travelers. Noting that vegan diets are exploding in popularity around the globe, they chose ten cities that had a wealth of choice in restaurants for the vegan traveler, helmed by top chefs and smart, fashion-forward decor.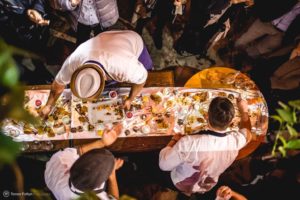 The article stated that 'With nearly five per cent of Israelis now eschewing meat, dairy, and eggs, Israel is now per capita the world's biggest vegan nation. With over 400 vegan and vegan friendly establishments, cosmopolitan Tel Aviv has become such a hotspot that even Domino's serves animal-free pizza, and there's the first vegan – and kosher – cooking school in the country, the Vegan Experience. Every September the city hosts Vegan-Fest, one of the world's largest vegan festivals.'
Israel received 15,000 visitors from India in January – April 2017; an increase of 26% on the same period in 2016 and 28% more than in 2015.