by Suman Gupta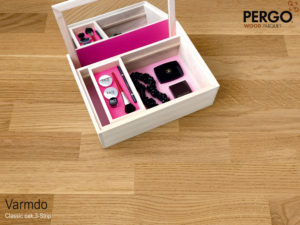 Pergo is recognized around the world as a leading innovator of high quality laminated flooring brand. Pergo first introduced and invented laminate flooring three decades ago and has been refining its exceptional qualities ever since. The world's most preferred laminate flooring company presents its Wood Parquet Collection. Pergo has always aimed at making the best use of natural resources in its products, with the way natural resources are depleting; it is reassuring to know that Pergo, uses most part of recycled materials in its manufacturing of Wood Parquet flooring. Built for both living areas and commercial areas with normal wear, Pergo floor is the best starting point for creating beautiful interiors with the Wood Parquet.
"With Pergo Wood Parquet, there is more to wood flooring than natural charm. One doesn't have to worry about bothersome maintenance; the parquet flooring is easy to care. It is the perfect combination of beautiful design and performance to revamp a place with the finest flooring". Pergo Wood Parquet is strikingly attractive flooring from a design point of view and a residential warranty on "the product against manufacturing defect and Perfect Fold TM 3.0"; speaks for itself when it comes to the quality and durability of the collection. Commercial warranty on Perfect Fold 3.0TM is also available on request.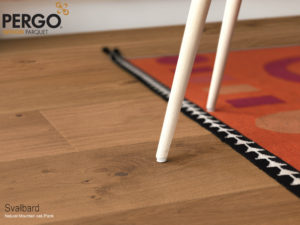 When it comes to adding warmth and personality to a room, nothing does it better than the naturally unique character of a wood floor of Pergo Wood Parquet Collection. The Inherent personality of the material, with the unique variations it offers, makes it the outstanding choice for perfect flooring. Pergo Wood Parquet flooring, seven different designs with the new manufacturing technologies like Brushed Surface, and Sawcut Pattern designer look are introduced. After all, you want your floor to continue looking beautiful as long as possible and Pergo Wood Parquet Collection flooring is exactly designed to do that.
Formats available in this range are: 2200 x 220 x 14 mm, 1820 x 190 x 14 mm, 1820 x 145 x 14 mm, 2200 x 190 x 14 mm.
Available: www.pergo.co.in
Price: Rs.400/- onwards