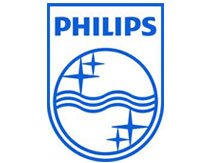 by Suman Gupta
Mumbai, India– Philips Healthcare India, today announced celebrated actors Ram Kapoor and Gautami Kapoor as their brand ambassadors towards creating awareness around sleep disorders. This is the first time in India that actors are coming forward to be a part of a sleep ailment like sleep apnea. Currently, India is suspected to have over 91 million people suffering from sleep apnea and not even a significant number of population is aware of their condition.  Expressing his delight over partnering with Philips Mr. Ram Kapoor said, "I am glad to be associated with Philips in building awareness around sleep apnea in India. After learning that sleep disorders can lead to serious medical conditions, I realized that it was imperative for people to understand the importance of good and healthy sleep. Gautami and I hope to make significant impact on the lives of people by making them more informed about this ailment."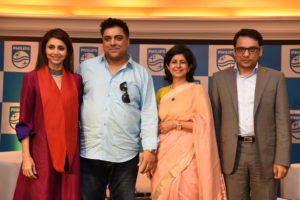 Sharing her comments on the issue Dr. Manvir Bhatia, Director of Sleep medicine and Senior consultant Neurology at Fortis Escorts Heart Institute-New Delhi and Neurology Sleep Centre, New Delhi said, "Owing to our busy lifestyles and hectic schedule, we avoid taking care of ourselves and health takes a backseat. Snoring, lack of sleep, if untreated can lead to an increased risk of severe medical conditions like Obstructive sleep apnea which can further lead to life threating health issues like diabetes, weight gain, high blood pressure and irregular heartbeat. I am happy that Philips has acknowledged the issues and is working towards raising awareness around sleep apnea."
"Philips has worked extensively in this field and we are excited to be associating ourselves with eminent actors like Ram and Gautami Kapoor. Reiterating its commitment, Philips setup over 500 sleep labs throughout the country and about 70 in Maharashtra itself. The company who is committed to providing the means to lead a healthy lifestyle and improve quality of life has also trained over 400 sleep technicians in India." said Mr. Priyank Aggarwal, Head of Strategy and Direct 2 Patient Businesses, Philips India.
In India, 93% of the population is sleep-deprived, but only 2% Indian discuss their sleep issues with physicians. Statistics reveal that OSA in Indian males varied from 4.4% to 19.7% while amongst females it ranged from 2.5% to 7.4%. In context to OSA's prevalence in different age groups, the elderly have been observed to have high snoring and high excessive daytime sleepiness (EDS) with 27% being habitual snorers. OSA is also correlated with heart failure which is 12-16% more prevalent in OSA patients. It has also been observed that approximately 60-70% of OSA patients are obese.
About Royal Philips:
Royal Philips (NYSE: PHG, AEX: PHIA) is a leading health technology company focused on improving people's health and enabling better outcomes across the health continuum from healthy living and prevention, to diagnosis, treatment and home care. Philips leverages advanced technology and deep clinical and consumer insights to deliver integrated solutions. The company is a leader in diagnostic imaging, image-guided therapy, patient monitoring and health informatics, as well as in consumer health and home care. Headquartered in the Netherlands, Philips' health technology portfolio generated 2015 sales of EUR 16.8 billion and employs approximately 70,000 employees with sales and services in more than 100 countries.